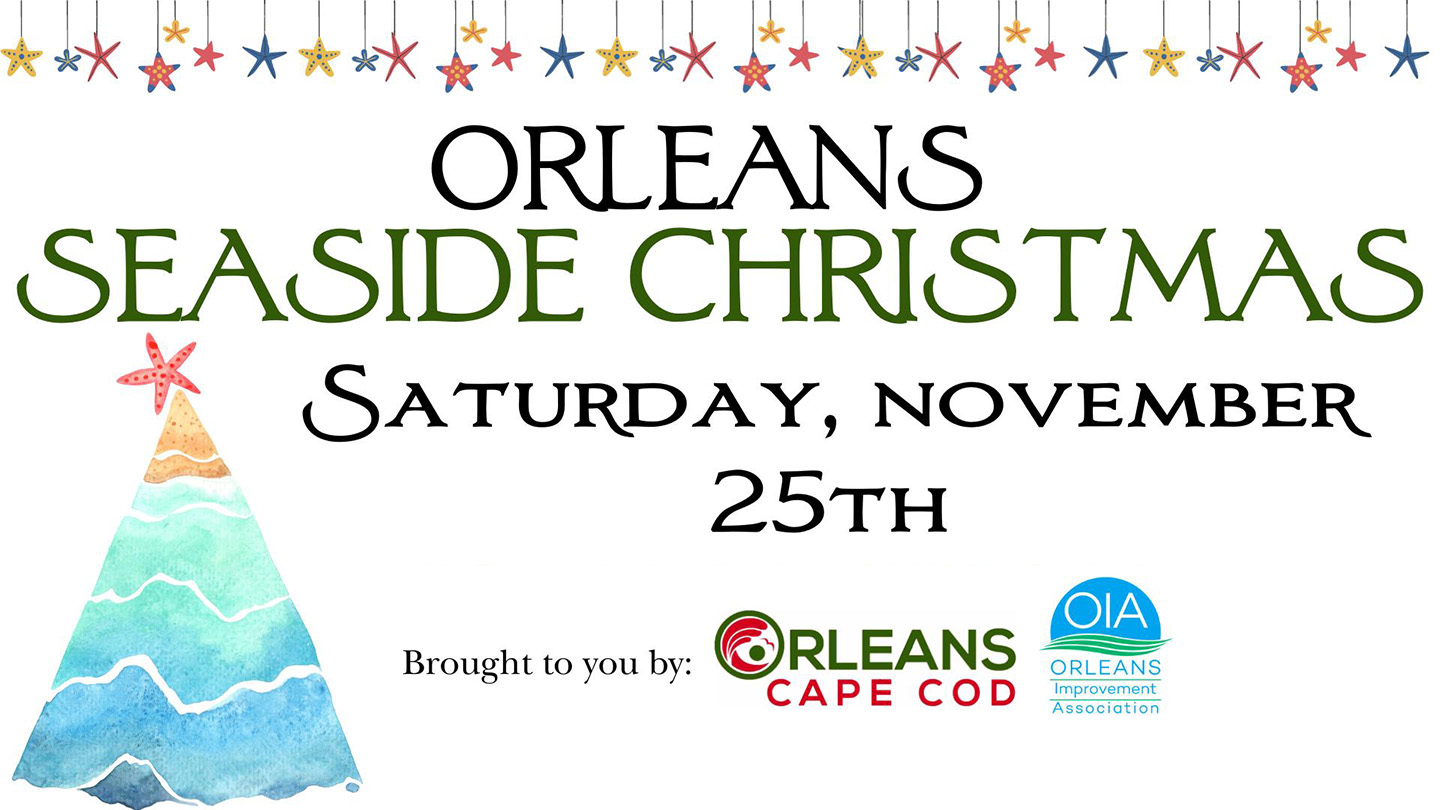 To find out more about other fun Holiday events happening in Orleans:
Annual Candlelight Stroll with Santa & Mrs. Claus and Tree Lighting
Join the Orleans Improvement Association for the Annual Stroll from Snow Library to Depot Square. Gather at 4:30pm at Snow Library for singing and performances by Nauset Regional High School Band and Santa & Mrs. Claus.
At 5:30 the Stroll will begin up to Depot Square for the Tree lighting. Santa & Mrs. Claus will lead the Annual Stroll on Horse and Carriage, followed by the NRHS Band on a float transported by John Martin Excavating and all the holiday revelers we can gather for a stroll down Main Street with Candles and Bells.
The Town Tree Lighting will be at 6pm with Santa and Kim Newman, Town Manager.
Followed by Cookies and Hot Cocoa at the Artists Cottages.
4:30-5:00
• Strollers and Nauset High School Band gather at the Snow Library
5:30
• Candlelight Stroll to Depot Square led by Santa & Mrs. Claus
6:00
• Tree Lighting with Santa & Mrs. Claus
6:00-7:00
• Continuing children's festivities at the Artist Cottages, live music, cookies and hot chocolate for the kids.
Excited To Get Involved?
Become A Member or Donate Today!