Welcome to the new OIA website, sporting our new logo and lots of new content – it's not just a new site and logo, but a celebration of our continued support and partnership with the great Town of Orleans!
Who we are…
In 1986, caring residents of Orleans created the Orleans Improvement Association. 
Since its formation, the non-profit OIA has actively solicited the participation of residents, both year round and seasonal, businesses and other non-profit organizations with the purpose of improving the character of Orleans.
Help Us Keep Orleans Beautiful!
The OIA has a long standing tradition of providing support to our town when tax dollars or other public funding is not available. The OIA is funded by annual membership contributions, generous donations by businesses and private citizens, and fundraising activities – most notably our annual Garden Tour.
2020 Annual Garden Tour
POSTPONED
Sorry, due to the uncertainties surrounding the virus and in an abundance of caution in order to protect the health and safety of everyone involved, the OIA has postponed this year's Garden Tour.
We will be back in 2021!
Look down…things are looking up!
Custom, Orleans, MA, sewer covers for our town.
Coming soon! Check back for more information.
Thank you, Agway!
Agway delivers and sets up their donated tree
to the Town of Orleans. 
From left to right:
Peter Wile – Agway of CC founder, Andy Hulick –  Agway of Chatham Store supervisor, Joshua Wile –  Agway of CC Co-Owner, Dragos Mincu – Agway of CC Operations Manager, Chad Thomas Owner/Operator – Cape Cod Plant Doctor, Jack Austin – Agway of CC Maintenance Manager.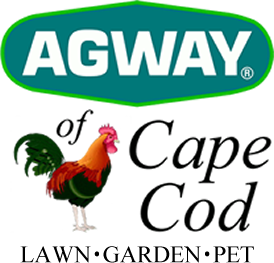 Subscribe to the OIA eNewsletter
Stay informed! Get up-to-date information about the OIA – upcoming projects and events – delivered to your email inbox.
Excited To Get Involved?
Become A Member or Donate Today!