Welcome to the new OIA website, sporting our new logo and lots of new content – it's not just a new site and logo, but a celebration of our continued support and partnership with the great Town of Orleans!
Who we are…
In 1986, caring residents of Orleans created the Orleans Improvement Association. 
Since its formation, the non-profit OIA has actively solicited the participation of residents, both year round and seasonal, businesses and other non-profit organizations with the purpose of improving the character of Orleans.
Help Us Keep Orleans Beautiful!
The OIA has a long standing tradition of providing support to our town when tax dollars or other public funding is not available. The OIA is funded by annual membership contributions, generous donations by businesses and private citizens, and fundraising activities – most notably our annual Garden Tour.
We hope your holidays were grand and you enjoyed the Holiday Stroll, the festive Village Green decorations, and the Holiday "Giants" Light Displays at Depot Square and the Windmill.
2020 Annual Garden Tour
June 27th, 2020 – Mark your calendar now.
Check back soon for more information.
Thank you, Agway!
Agway delivers and sets up their donated tree
to the Town of Orleans. 
From left to right:
Peter Wile – Agway of CC founder, Andy Hulick –  Agway of Chatham Store supervisor, Joshua Wile –  Agway of CC Co-Owner, Dragos Mincu – Agway of CC Operations Manager, Chad Thomas Owner/Operator – Cape Cod Plant Doctor, Jack Austin – Agway of CC Maintenance Manager.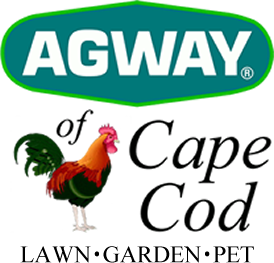 Subscribe to the OIA eNewsletter
Stay informed! Get up-to-date information about the OIA – upcoming projects and events – delivered to your email inbox.
A Special Thanks To Our 2019 Garden Tour Sponsors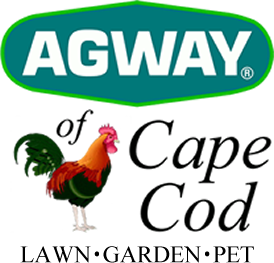 Country Garden Sponsors: Cape Cod Five Cents Savings Bank, Cape Cod Stone, Crocker Nurseries, Hole in One Breakfast and Lunch, Mahoney's Atlantic Bar and Grill,
 

Gibson Sotheby's International

, 

Ponderosa Marketplace and Garden Center,

 

Snow's Home & Garden, The Farm, William Raveis Real Estate
Wildflower Garden Sponsors: Bartlett Tree Experts, Bird Watcher's General Store, Brewster Sand and Gravel, Cooke's Seafood, Cove Road Real Estate, Hardman/Liberles at
 

Gibson Sotheby's International

, Hot Chocolate Sparrow, Land Ho!, Lobster Claw Restaurant, Nauset Grill, PRO Fence, Sunbird, The Beacon Room, The Knack, The Local Scoop, Unique Properties Real Estate, Yardarm
The Master Gardener Association of Cape Cod is a Tour Participant again this year.
Excited To Get Involved?
Become A Member or Donate Today!