Beginning in 1986, the Orleans Improvement Association (OIA) has been investing in projects that preserve and enhance the physical character of Orleans. To date, OIA has contributed over $350,000 toward the following projects: 
Major Investments:
Brick Sidewalks: Funding and advocacy for installing red brick sidewalks in Town Center
Parish Park: Design, landscaping and benches
Depot Square: Landscaping, paving, signage and lighting
Council on Aging: Walkway and landscaping
Bicentennial Elm Trees: Trees planted in honor of Orleans bicentennial
Community Playground at Orleans Elementary School: Challenge grant for construction
Nauset Regional Middle School Greenhouse Project: Challenge grant for construction
Eldredge Park Playground: Furniture and Shade Structure
Theresa's Way Walk – Town Center
Irrigation Projects
Village Green: Irrigation and landscaping
Soldiers Monument: Irrigation and landscaping
Eldredge Park: Irrigation and landscaping
Town Hall: Irrigation, landscaping and lanterns
NRMS: Irrigation System and Pollinating Garden
Landscaping and Street Furniture
Sea Call Farm: Landscaping
Academy Place: Landscaping
Bike Trail: Picnic tables and landscaping
Boland Park: Landscaping
Window on the Cove: Riverstone walkway
Council on Aging: Walkway and landscaping
Meadow on the Cove: Jenny Wood Wildflower Garden
Main Street: Planters, bike racks and benches
Depot Square: Picnic Tables and Bike Racks
Signage
Welcome Signs: at Routes 6 and 6A intersection; Cultural District
Community Display Boards: South Orleans and Skaket Corner
Sign Orleans Elementary School
Holiday Spirit
Giants Holiday Decorations
Annual light display on Town Green
Holiday Community Stroll
Santa Stampede participant
OIA looks forward to many more years of preserving and enhancing the beauty of the Town of Orleans with the help of you, our donors and volunteers.
Here are pictures of just a few of our key projects.
Benches throughout the Town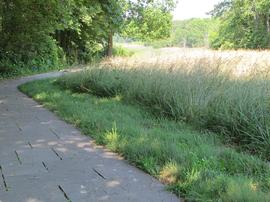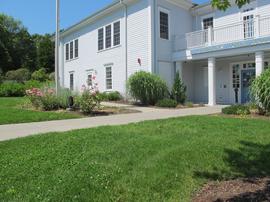 Orleans Improvement Association | info@orleansimprovement.org | Post Office Box 1584 | Orleans, MA 02653