Coming soon! – Details about our 2020 Garden Show
Thank you for supporting the
OIA's 31st Garden Tour
"Planting Dreams"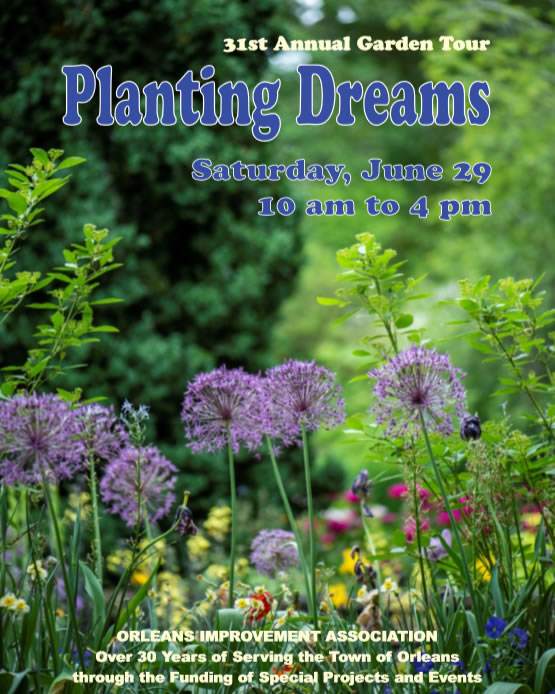 The 2019 Garden Tour included six lovely Gardens hosting Plein Aire Painters and representatives of the Master Gardener Association of Cape Cod. Major sponsors were at the gardens with displays and coupons.
Many of the sponsors and offered discounts with Garden Tour Tickets. After tour receptions were held at the Alice Mongeau Gallery, Helen Addison Art Gallery, Gallery 31 and Tree's Place Gallery.
Excited To Get Involved?
Become A Member or Donate Today!